More Information
Learn more about running sustainable events with the help of these resources:
This is a social enterprise, providing training and support, project management and consulting services, specialising in waste minimisation and working with local authorities, corporate clients and the events community.
At the Beyond the Bin website, you'll find a series of videos called Let's Talk Rubbish: A Practical Guide to Event Waste Minimisation.
There are 10 videos in total, each around three minutes long. From infrastructure to budgeting, volunteers to auditing and everything in between, this is a helpful and practical introduction to minimising waste at your event.
Find all the videos and more resources at Beyond the Bin. Thanks to Kim Renshaw and Beyond the Bin for allowing us to share these resources.


This member-based organisation representing packaging manufacturer offers grants for projects that improve outcomes for packaging, including litter abatement and recycling 'on the go' (not including funding for permanent bins). Find out more here.


A community of events professionals from around the world, sharing sharing resources, best practice and ideas. Find useful resources and toolkits on the resources page here.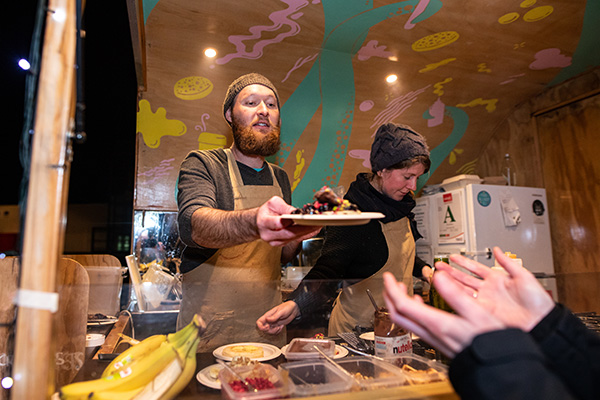 A professional guild of event sustainability practitioners, specialists and experts, events, organisations and solutions providers, working together to raise the positive impact of our events. Members can access how-to guides, resources, case studies and more.


A collaborative project co-funded by local and regional councils and commercial enterprises, One Planet includes tips and resources for organising zero waste events here.


Guide to holding a low carbon event
Our friends at Live Lightly  have put together this awesome guide to help with ideas and suggestions on how to hold a low carbon event you will find the guide here.


Ever thought about Biodegradable signage? well the team at Off the Wall have, check it out here.
In providing links to these resources, Auckland Council does not endorse or guarantee the information they provide or any suppliers named.
Please email if you have more resources that we can share with zero waste event organisers.


Annual reports
Zero Waste Events website annual report 2019/20