Watercare Water Stations
Did you know that Watercare has water stations available on a free-to-hire basis for community events across Auckland? These stations allow event attendees to refill their drink bottles with tap water for free.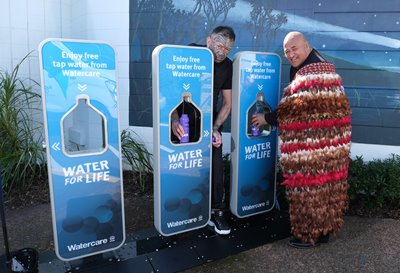 The stations are very popular, especially for weekend events, so it's worth checking availability and booking well in advance. There are also criteria around size and type of event the stations can be used at.
To find out more, visit Watercare's water stations page here.