Advisors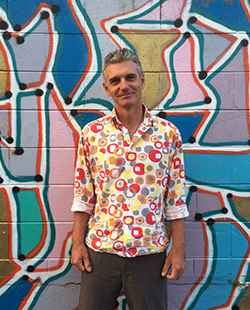 Dave Watson
Dave Watson is the Specialist Zero Waste Advisor – Events contracted by Auckland Council and the National Network Manager at the Sustainable Business Network. Dave worked with Splore New Zealand's leading multi-day music and arts festival to set a new benchmark for event sustainability before founding and running GreenShoot Pacific, a specialist sustainability advisory providing strategic services, systems, solutions and training for the NZ event industry. Dave holds a Graduate Diploma in Sustainable Practice from Otago Polytechnic and is an associate of The Natural Step.
To contact Dave email: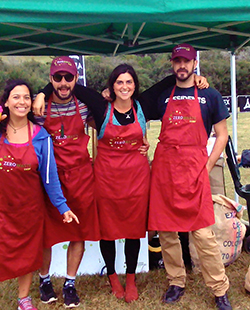 Carys Templer
Carys Templer is originally from Manchester, England. She has lived in New Zealand over two and a half years and have spent the past two years working with the Waiheke Resources Trust as the Zero Waste Co-ordinator, Kai Conscious Project Manager and the new commercial hot composting project 'The Compost Co.' Project Manager . She helps event organisers plan their events in regards to reducing the waste produced on the day. She also works on the ground for the event days to oversee that all waste-reducing factors have been put into place and troubleshoot any problems. There have been some really successful events last summer with only a few wet-wipes going to landfill. It's a part time job with full time passion, working out new ways to reduce waste and sharing these with others is a reason to get up in the morning!
To contact Cary email: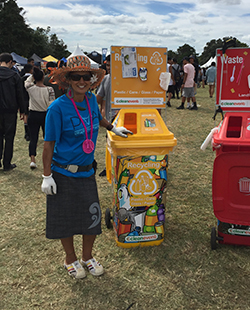 Therese Mangos
Therese Mangos is one of the founders of Pacific Vision Aotearoa, an organisation working towards zero waste for Pacific communities. She is a passionate zero waster, and has been involved in many events over the years. From working with the monthly Titirangi market who now fully adopt a 'wash against waste' system, to Polyfest, an annual school cultural festival, where the journey is just beginning. She is keen for everyone to jump on board the zero waste waka to ensure a resource full future.
To contact Therese email: