Advisors
Have more questions? Our advisors are here to provide free support for event organisers including:
Advice on zero waste event best practice
Advice around suitable numbers of waste stations, signage, education and volunteers
Assistance with completing Auckland Council's Waste Management Plan, if required, with planning checklist
Educating vendors about suitable packaging options and back of house waste systems
Assist with briefing onsite event staff, bin station monitors and volunteers
Guidance on measuring event waste diversion
Philippa-Rose Payne
Philippa-Rose first joined the Auckland Council Community WasteWise team in 2016 as a WasteWise Coordinator. Her job was to coordinate the WasteWise engagement team and support community-led behavioural change programmes around waste minimisation. She has since looked after the Waste Free Parenting programme and led the public place engagement team as Senior WasteWise Advisor, before moving into the role of Programmes Advisor for Zero Waste Events, Litter and Household Recycling.
Connect with Philippa-Rose: philippa-rose.payne@aucklandcouncil.govt.nz or 021 829 571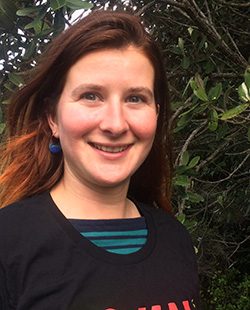 Kayleigh Appleton
Kayleigh grew up on the wind-blasted Orkney Isles of Scotland and followed the sun to Aotearoa in January 2018. She has always been a child of nature and is passionate about trying to live as zero waste as possible. She views working as the Zero Waste Events Coordinator for Waiheke as primarily an educational role and a wonderful chance to vibe with people about where they are at on their waste-awareness journey. Based at the Waiheke Resources Trust on Waiheke, she also works as the WasteWise Facilitator for Kai Conscious, a composter on the Compost Co. hot composting facility and as part of the Love Our Wetlands restoration team.
Connect with Kayleigh: kayleigh@wrt.org.nz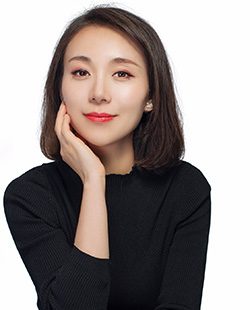 Jessie Wu
Jessie is passionate about the environment and raising awareness about waste minimisation, particularly in the events space. She has a close network with the Chinese community in New Zealand, which enables her to strengthen the connection between Chinese communities and the land. Her rich experience in the media industry has made her a well-known TV presenter in the Chinese community and a spokesperson of various grand events. Jessie has successfully seized the opportunity of industry expansion and innovation to establish the Cubeekiz Media, the first organisation to integrate media and education for kids, providing comprehensive language training, kids MC and journalists.
Connect with Jessie: cubeegroup@gmail.com