Advisors
Have more questions? Our advisors are here to provide free support for event organisers including:
Advice on zero waste event best practice
Advice around suitable numbers of waste stations, signage, education and volunteers
Assistance with completing Auckland Council's Waste Management Plan, if required, with planning checklist
Educating vendors about suitable packaging options and back of house waste systems
Assist with briefing onsite event staff, bin station monitors and volunteers
Guidance on measuring event waste diversion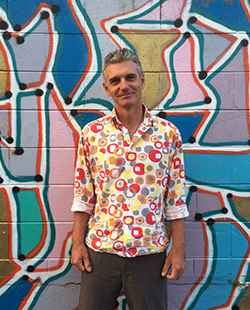 Dave Watson
Dave Watson is the Specialist Zero Waste Advisor – Events contracted by Auckland Council and the National Network Manager at the Sustainable Business Network. Dave worked with Splore New Zealand's leading multi-day music and arts festival to set a new benchmark for event sustainability before founding and running GreenShoot Pacific, a specialist sustainability advisory providing strategic services, systems, solutions and training for the NZ event industry. Dave holds a Graduate Diploma in Sustainable Practice from Otago Polytechnic and is an associate of The Natural Step.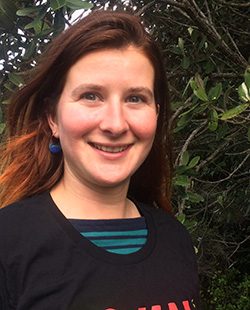 Kayleigh Appleton
Kayleigh grew up on the wind-blasted Orkney Isles of Scotland and followed the sun to Aotearoa in January 2018. She has always been a child of nature and is passionate about trying to live as zero waste as possible. She views working as the Zero Waste Events Coordinator for Waiheke as primarily an educational role and a wonderful chance to vibe with people about where they are at on their waste-awareness journey. Based at the Waiheke Resources Trust on Waiheke, she also works as the WasteWise Facilitator for Kai Conscious, a composter on the Compost Co. hot composting facility and as part of the Love Our Wetlands restoration team.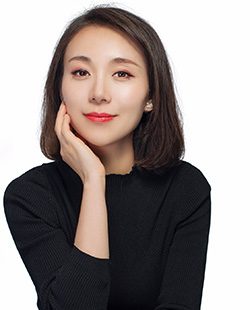 Jessie Wu
Jessie is passionate about the environment and raising awareness about waste minimisation, particularly in the events space. She has a close network with the Chinese community in New Zealand, which enables her to strengthen the connection between Chinese communities and the land. Her rich experience in the media industry has made her a well-known TV presenter in the Chinese community and a spokesperson of various grand events. Jessie has successfully seized the opportunity of industry expansion and innovation to establish the Cubeekiz Media, the first organisation to integrate media and education for kids, providing comprehensive language training, kids MC and journalists.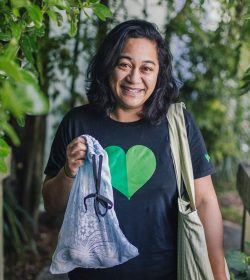 Ina Patisolo
Ina Patisolo has worked as a zero waste advisor at Wesley Markets and as the Auckland Low Carbon Network broker for EcoMatters Environment Trust. She enjoys being a mum of two, eating generously, living as part of a vibrant Avondale community, loves walks under cover of umbrellas and New Zealand bush, and sharing zero waste tips, stories and champions. Faafetai lava.