Avondale Christmas Market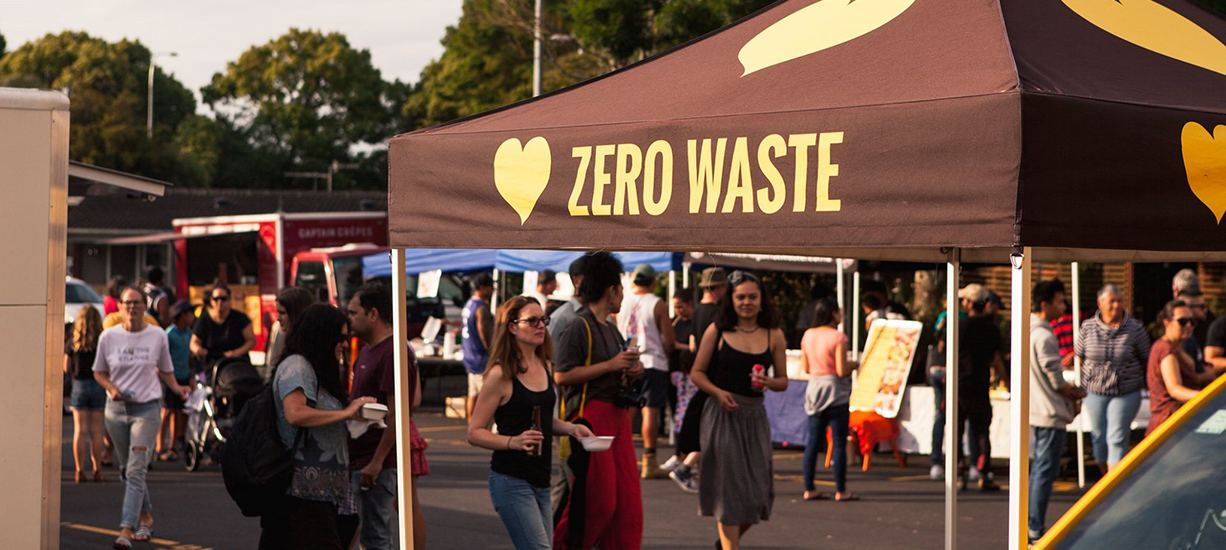 Event Type: Community
Description: Community Christmas food and stall Market.
Size: 400
Location: Avondale Community Centre, Avondale, Auckland
Waste Separation: Compostables, Recycling, Landfill, Wash Against Waste stations
How we did:
1 Reduce incoming waste
This market had food and Christmas product stalls however due to time constraints we focussed on reducing waste at the food stalls only. Each food vendor was advised that it was a zero waste event and could only offer commercially compostable serving ware, no single-use plastics or polystyrene. On Facebook we posted the market's Zero Waste kaupapa and encouraged people to BYO their own water bottles. We hired reusable plates, bowls, cutlery for our food vendors and reusable mugs for our coffee cart. On event day each stallholder was supplied the reusables, free of charge, and we talked with each stall-holder reminding them of our zero waste efforts by using the reusables first before offering their compostable packaging for takeaway, and we mentioned that it would save them money too!
2 Choose the right bin
As there were distinct zones we had two waste stations with four clearly labelled bins – Compostables, Recycling, Landfill and Food (hired from EcoMatters, Auckland) alongside the wash stations – tables with bubble-filled basins ready for pre-washing, washing and rinsing. We had volunteers at both the waste and wash stations, and another roving person to empty the bins once full. We also collaborated with 'Feed the Streets Christmas Dinner' in Avondale and the 'Brentwood Family Fun Day' in Mt Roskill to share the costs of hiring one 240 litre bin from We Compost. This 240 litre bin (and a sneaky shoebox on top) collected ALL the compostables and food waste from all three events that weekend.
3 Let people know
We advised food vendors via email and the attendees via social media about the Zero Waste kaupapa. On the day there was Zero Waste signage and the volunteers were great at engaging with the community. Also the public were encouraged to wash their dishes at one of the wash stations which was a good chance to have kids and adults in on the action.
4 Capture feedback
This was the first time the Market had a strong zero waste strategy and it was a great success with about half of the 50 litre bin in the landfill bin at the end of night.
Facebook comment: "Avondale Christmas Market 2019. Lovely bumping into lots of locals and just enjoying a summer evening! #support local – BIG THANKS to the organisers, also loved all the zero waste initiatives"
Key Messages:
Using reusables was easy for the vendors and they appreciated having them provided.
Make it as easy as possible for the community by having Wash and Waste stations where it makes sense.
Cost was a barrier but being able to provide (for vendors) and cost-share across events made the zero waste elements easier.
Key Learnings:
Smaller community events are often held on a very tight budget
Sharing the We Compost bin across three events was AWESOME. It saved costs for all three "smallish" events and 100% of food waste and compostables were diverted.
Volunteers are gold. Show them love!
Recent Zero Waste Events
Case Studies