Mangere East Xmas Festival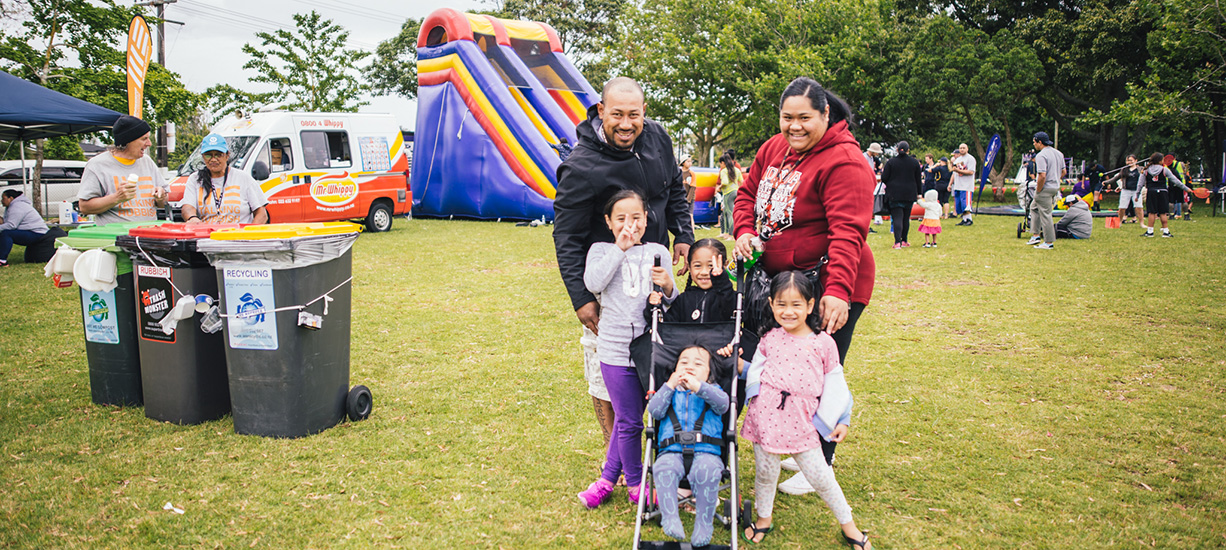 Event Type: Community led event
Description: An annual community event for community organisations held close to
Christmas with food, entertainment, sports and information stalls.
Size: Around 5000 attendees in November 2015
Location: Several indoor and outdoor locations in Mangere East – Walter Massey
Park, Metro Hall and Mangere East village green.
Waste Separation: Recyclables, organics, rubbish
Performance: 80% diversion in 2016
How we did:
1 Reduce incoming waste
We asked vendors to use compostable packaging and advised them on how to source it.
2 Choose the right bin
Talking Rubbish made provisions for an increasing amount of recycling and composting, while still ensuring there were enough bins for reducing the amount of rubbish produced at the event.
3 Let people know
MC announcements were used during the event and bin stations were actively monitored by staff and/or volunteers.
4 Capture feedback
At the 2015 Christmas festival, 80% of waste was composted or recycled.
Mangere East Community Festival 2016, 80% Zero Waste
Key Messages:
Although vendors are encouraged to use compostable packaging, some vendors still choose to use an alternative that can't be recycled or composted.
Make the use of compostable packaging a requirement and/or find a way to incentivise vendors to do the right thing and use compostable packaging.
Bin station monitors create success! Some people even opened up plastic bags of waste so that they could sort it on the spot.
Key Learnings:
Events led by the community can get a lot of local support
Can be challenging to get vendors to follow packaging rules
Lots of different types of groups involved
Recent Zero Waste Events
Case Studies