Compostable packaging & suppliers
Whether you invite people to bring their own crockery or you supply it, using reusables at an event is the best way to minimise waste. If using reusables isn't possible, take a cautious approach when considering compostable packaging and do some research first.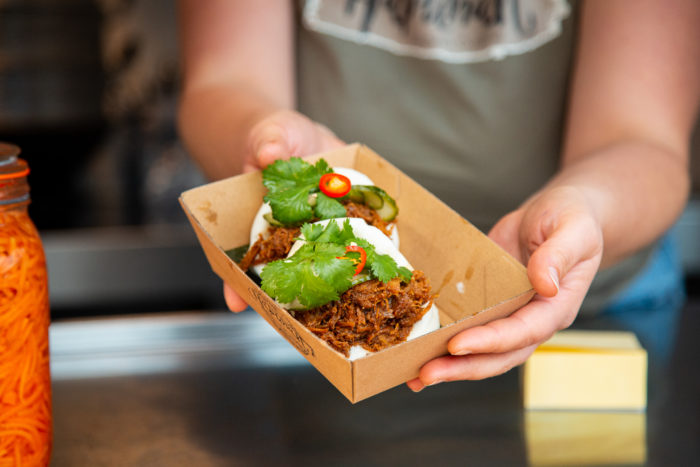 When making a decision, you'll want to consider:
Compostable packaging needs to be separated and sent to a composting facility. If it goes to landfill, it will break down and create methane, a potent greenhouse gas.
Composting facilities don't want high volumes of compostable packaging, but rather food and garden waste. Compostable packaging, particularly PLA (polylactic acid), does not add nutritional value to the final compost product.
Some compostable packaging contains 'forever chemicals' that can be harmful to human health. These chemicals are called perfluoroalkyl or polyfluoroalkyl substances (PFAS for short) and are used to make packaging water and grease-resistant. While the product may break down into compost, it still leaves a toxic residue. Check with your supplier if their products contain PFAS. The more we ask suppliers this question, the more demand we create for PFAS-free products.
Don't confuse biodegradable and compostable – biodegradable simply means a product will break down to smaller parts after disposal, while compostable products should decompose into natural elements, in the right conditions within a specific time frame.
Look for products that are certified as commercially or home compostable.
Don't forget to ask your supplier the important questions around their packaging – for example, does it contain PFAs? The more we ask, the more demand we create for PFA-free products. And, if it is not already clear, what certification does the packaging have?
Phasing out hard-to-recycle and single-use plastics
The Government is phasing out certain hard-to-recycle plastics and six single-use items in three tranches. For more information, see The Ministry for the Environment website here.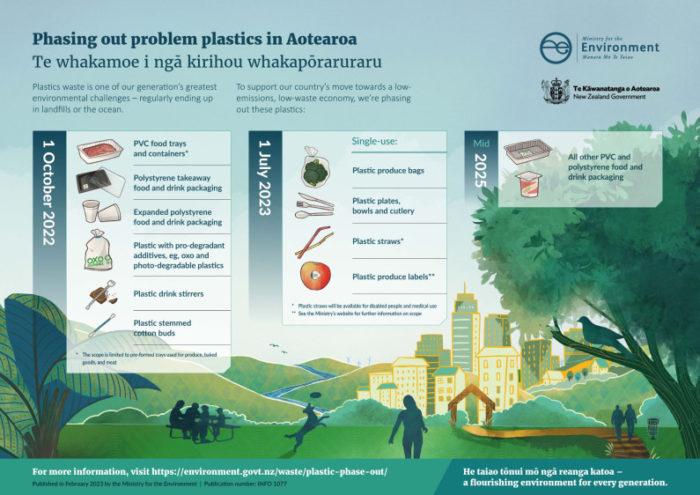 For more information on compostable products and suppliers: