Post Event Solutions
It's always a daunting task trying to organise an event, and doing it in a sustainable way adds a new element, but can definitely be done.  The following ideas will help you with event planning, both pre-event and post-event, covering recycling, up-cycling and sustainability suggestions/ideas.
Corflute Signs (corrugated signage)

The plastic used to make these signs, often seen for real estate or roadside billboards, cannot be recycled. To help get the most out of your signs, design them with content that's sufficiently all-purpose and generic enough so it can be used again in the future.  If that's not possible, here are some suggestions for recycling/upcycling or repurposing:
Reprinting – this may only be an option if the signs are clean and tidy with no tears or rips, have a blank side and if you find a printing company that will do this.  If you do intend to do this with your signs, ensure these are stored in a clean dry area, flat on top of each other, when not in use.  If they get bent, they may not be able to go through the printer rollers properly.


Construct Tree Guards – Some bush and creek regeneration groups are willing to use old corflute signage as tree guards. Some smaller councils may be open to using them too in their street planting or revegetation projects. Contact your local groups or council to see what cooperative efforts can be undertaken! Who knows, you might also spawn a wonderful community revegetation project in which your branch can be a founding member.


Offer to schools, pre-schools, childcare centres, disability groups and other community groups – Contact your local groups to see if craft or other activities they are planning, or can imagine, will benefit from the use of the hardwearing and flexible corflute material. Schools can also use the blank side of corflutes to create signage for their annual fete or other school events.  Corflutes can also be painted with chalkboard paint to become reusable many times as signs for community or sporting groups. Once painted with chalkboard paint, chalk markers can be used to make effective signs for school fetes, supporting sports teams and more. This is also effective reputation protection, ensuring that the original printed sign is no longer visible no matter where it ends up.


Connect with sustainable building groups

–

People looking to build with pre-loved materials or seeking economic alternatives to standard building materials may be able to use corflutes in quantity. For example, someone stacked old corflutes as a roof insulation material for their new chicken shed. Corflutes can also be used to make interesting light shades, as a quick search on Pinterest shows.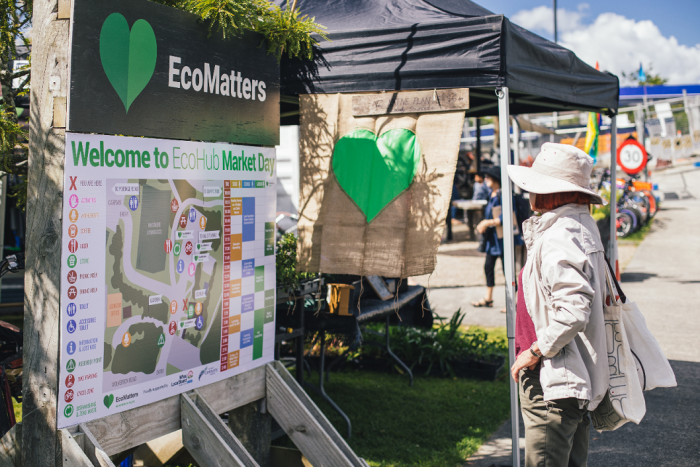 Banners
Vinyl banners are among the strongest on the market and can last for years when cared for properly. And, while they can't be recycled, they can certainly be reused over and over again. If you're ordering a banner for an event that happens every year, make sure the design allows you to reuse it year after year. Here are some ideas for recycling your vinyl banners:
Re-purpose – The sturdy, durable and waterproof nature of this PVC vinyl makes it an ideal material for reuse. There are companies that re-purpose old billboards and PVC vinyl that was destined for landfill into bags. What an awesome idea!  

Offer to schools, pre-schools, childcare centres, disability groups, and other community groups – Contact your local groups to see if craft or other activities they are planning may benefit from including these unwanted banners. Schools can use this material in special classes such as art, crafts, and soft materials. 
Create your own tote bag – If you can use a sewing machine, or know someone who can, you could make tote bags out of old banners, specifically PVC banners (the sort that hang on lamp posts, etc.) and the tarpaulins used on the sides of trucks.   Otherwise, there are places you can find online that will accept donations of certain types of material such as PVC vinyl or unwanted pool toys and repurpose them into fun, functional and splash proof products.